With the re-start up of this blog, I would like to introduce the first session of Friday Five Faves.
1.The Mindy Project. Move over New Girl, hello Mindy! I've been obsessed with Mindy Kaling since her Office days (Kelly Kapoor was one of my favorite characters), and her new show is hilarious. Nate and I spend every Tuesday night looking forward to it, and when it does finally come on (8:30 after New Girl), we are always laughing. I won't spoil it for anyone who hasn't seen it yet, but the winter finale was amazing! Oh, Danny and Mindy, you are so perfect for each other.
2. My Thursday night small group personal training class. Ohemgee, it is so freaking hard you guys, but it is totally worth it. Last night we had to run stairs before and after our insane circuit workout. My legs felt like lead and I am so so so sore today, but I always feel amazing afterwards. She pushes me to do more than I would do on my own, and at $15 for each session (it was $60 for the four-week group), it was such a steal.
3. Tennis sessions. 3 years ago one of my coworkers suggested I do a parks and rec tennis class with her, and ever since then I've been hooked. I've met a lot of friends through the class (including the instructors) and having new friends and partners to play with is so much fun. This past Sunday I was treated to an hour and a half session in beautiful 60 degree weather with 2 great gals followed by beers at a local brewery. Such a perfect way to end the weekend.
4. All of the Valentines things.
Yesterday, my friend Jenny and I went to Target to break up the work day and explore their Valentine's day section. We were walking past the coffee mug section when we saw
these gems
on the end-cap, calling our names. I
had
to buy the blue one for Nathan (hello, it's got a pug on it and says "I Woof You" on the back!), while Jen decided to go with the red one. I was originally going to give it to Nate for V-Day, but my impulses got the best of me and as I walked through the door when getting home I shoved it in his face saying a little too emphatically, "OHMYGOD I GOT YOU THE BEST PRESENT EVER." He took the mug, saw the pug on it, and instantly laughed. Totally worth it.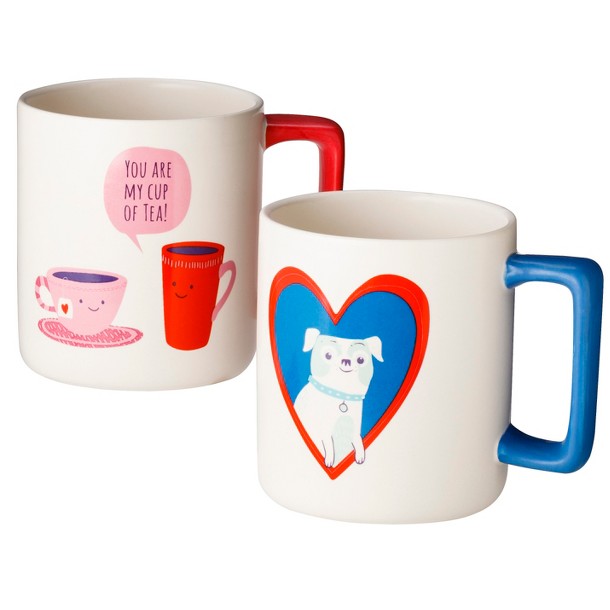 5. The Book Thief. Since Nate's job requires him to drive a lot of the time, he often downloads books on the Audible app and listens to them in the car. Now, I'd much rather read a book than listen to it, but he convinced me that I would love The Book Thief by Markus Zusak, and after he downloaded it on my phone, I caved and decided to start listening to it on the way to/from work. I love the narrator, and the book is really interesting. It's also a refreshing change from listening to the same music every day.
What were your favorite things from this week?